Functional Yoga
Medicine
 Challenge the Status Quo
Dare Greatly 
Be The Change
Revolutionary Approach to Holistic Healing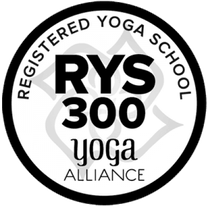 FUNCTIONAL
Psychology – Nutrition     Movement – Energy
YOGA MEDICINE
Our Difference
It starts with YOU.  In order to have impact, YOU must Elevate your identity, Empower yourself to Do your best so that YOU can Embody your BEST self.
Leveraging the "INTERCONNECTEDNESS" of all systems in the body and expanding beyond the limits of each discipline to tap into the unlimited potential of our inner power to allow our bodies to finally HEAL inside and out.
Our Alkaline Method
6 FOUNDATIONAL PILLARS FOR OPTIMAL HEALTH 
3 Inner Pillars
1.  Anchor: Deep work to uncover our false beliefs and create powerful beliefs to strengthen our roots.
2.  Align: Be true to our roots and get empowered by aligning with our truth.
3.  Core: Live out our truths in our lives and get anchored, aligned, and true to our core values.
3 Outer Pillars
4.  Polarity: Emerge into the world unshaken by the dichotomy of life.
5.  Breath: Learn to be present to here and now by finding your breath.
6.  Balance: Dance with the joy and challenges of life by finding your balance and counterbalance to stay focused on your inner light.
We are miraculous BEINGS, it's when we can trust our bodies to HEAL that it does what it does best.  We must rely on the dichotomies of life:  wisdom – intellect, yin-yang, inner-outer, and begin to establish true harmony within us so that everything else falls into place.
Subscribe to our weekly Functional Yoga Medicine Show
Inner Transformation
The most important element to healing is the HEALER.  Our goal is to elevate and empower you to truly embody the transformation by being the BEST  version of yourself so that you can be the true healer that IMPACTS lives.  
Outer Transformation
Once we establish a strong inner foundation,  we are able to manifest our true destiny.   We are no longer swayed by the world and we EMBODY health and wellness.  We are then able to be the authentic messenger that our clients need to "SEE" what's possible.
JOIN OUR FREE FACEBOOK GROUP
 Elevate – Empower – Embody learn the everyday applications and live the solution.
LET'S HAVE ELEVEVATED CONVERSATIONS
"Health is an inside job. Be your best, feel your best, do your best."
FREE TRAINING
Learn to expand your scope of practice and use this simple skill to have an immediate functional breakthrough for your clients on the FIRST visit.  Set yourself apart by gaining trust, connection, and respect by "showing" vs "telling".   
FREE FUNCTIONAL BREAKTHROUGH FORMULA